The season of Virgo has arrived!
This means hard working, focused, organized and harmonious energy is coming in from the Cosmos.
Virgo is an Earth sign and brings with it a calm base that is perfectly aligned with this time of year – a time of harvest.
You can harness this cosmic energy to harvest any seeds of intention you planted earlier in 2022 and fully reveal your passion and purpose in life as we enter the last four months of the year .
I find that September always draws us back to routine, and organization after the more hedonistic Leo summer season and having fun.
With the upcoming Full Moon at 17 degrees of Pisces on September 10th, there is even more reason to focus super on your desires.
Pisces is a beautiful, poetic, creative and dreamy sign and we really feel that soft, spiritual energy during this Full Moon.
The power to speak your desires into reality and manifest them is extremely powerful right now.
You must take advantage of this time to truly connect with your highest goals and commit to accomplishing them!
If you've been feeling pressured or backed into a corner with work projects, you'll find that this Full Moon offers a chance to release your emotions and let yourself go with the flow.
Mercury stations retrograde just one day before this Full Moon, which means things can seem a little confused, foggy or ungrounded.
Nothing to worry about though!
Just be aware that you may feel more mentally and emotionally disoriented during this time.
Taking time to reconnect in nature or by meditating is a great way to address any feelings of confusion or scattered energy.
The combination of Virgo and Pisces energy creates an interesting dichotomy.
While Virgo is all about critical analysis and brains, Pisces resonates with reflection, visualization and psychic powers.
Balancing those two energies is actually the key to manifestation this month.
When you can be grounded, focused and rational (Virgo) and also connect with your dreamy, visual and creative side (Pisces) you have the power at your fingertips to produce magical manifestations with this Full Moon.
Tips to Manifest with the Pisces Full Moon
Set your intentions from your heart space.
Stay open to signs and nudges from the Universe.
Accept that you are exactly where you need to be right now.
Journal to express your feelings and to release anything that is stuck in your energy field.
Let go of any rigid habits you've been joining.
Listen and record your dreams.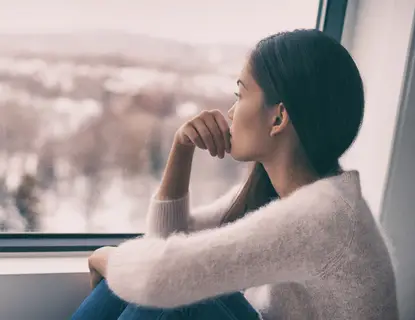 Ask yourself these questions
What do I need to release to the Universe?
How can I connect with my intuition?
What emotional wounds do I still need to explore and heal?
Was I following my intuition and thoughts? How can I become more in tune with my higher self?
How can I best express my emotions?
Do a Full Moon Rising Ceremony
Full Moons always provide the perfect time to spiritually release the old and make way for the new.
Just as the trees are beginning to shed their leaves again in the Northern Hemisphere, so can we shed our old ways so that new growth can come.
Write down everything you want to release and surrender under the light of this Full Moon on a piece of paper.
Include habits, thoughts, beliefs, old ways of being, people, food, clothes – everything.
Read your list out loud to yourself on the night of the Full Moon.
Using a fire, barbecue or similar burn the paper safely.
As it burns you can recite the following:
Thank you for helping me release what is no longer part of my highest destiny and vision.
I let the moonlight clear what I don't want to keep anymore.
I know that the strong light of this Moon will cleanse me of everything that is old and that needs to be thrown away, and I will welcome in the new.
As you see the paper burning, know that this symbolizes the release and surrender of all that you have written there.
Now it is up to you to see that through your actions.
Give thanks to the Universe, the Moon, and everything in this divine Cosmos for helping to release these burdens for good.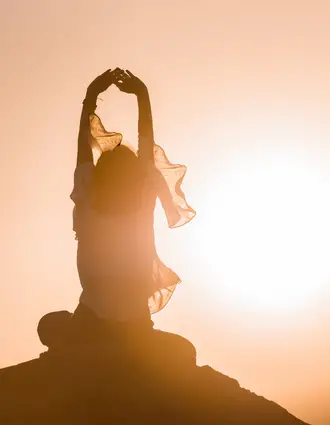 Affirmations to use for this Full Moon
You can write these down, speak them out loud or even record yourself and listen to them before you go to sleep, or whenever you feel relaxed.
I embrace my empathic abilities.
I am connected to my intuition.
I am inspired by my routine.
Everything that turns me on is part of my purpose.
I fully appreciate my life and give thanks every day.
I am intuitive and aware of what the Universe wants to show me.